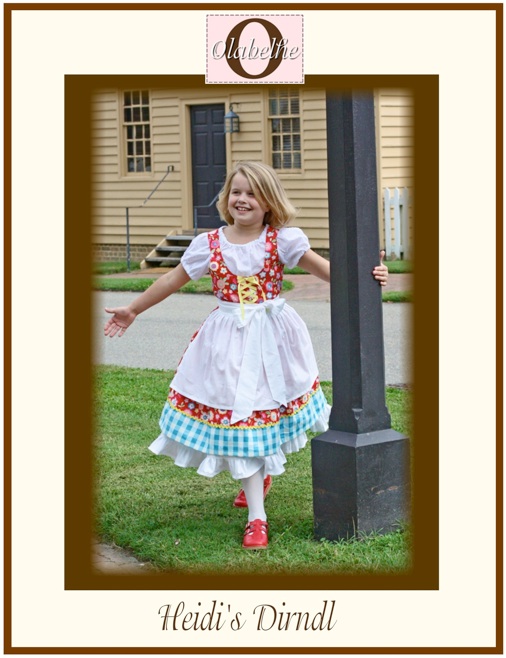 Meet "Heidi" the latest addition to my collection. Oh, I can't tell you how sweet this little dress is and I am having so much fun with it. Of course, as many of you know my husband is from Germany therefore my children are German/American and I wanted to create a special design to honor their heritage. As I was designing it, all I could do was think of one of my favorite childhood books, "Heidi" so of course the name is very fitting.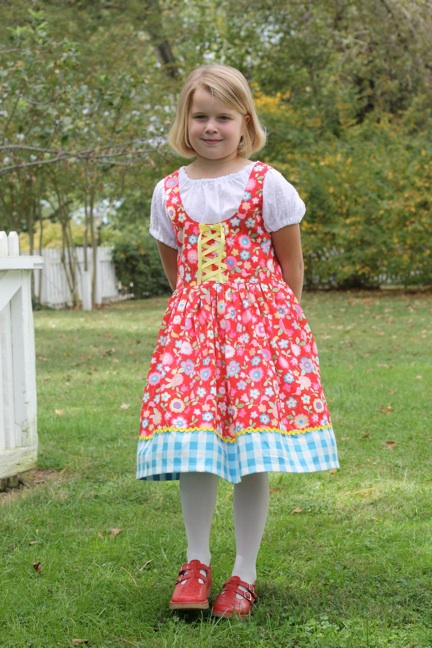 As you can see it is perfect worn on it's own or if you like you can add a little petticoat underneath and even a simple little apron over the top to really get that traditional look.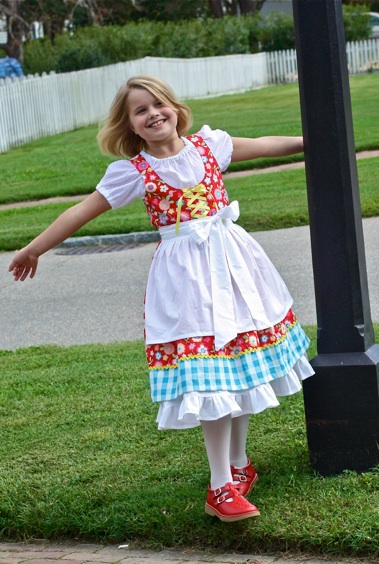 I used my "Shannon's Skirt" pattern to create the petticoat and then
I made a simple apron to wear over the top of the dirndl. I also used a basic
peasant top for Abby to wear underneath.


Love!
Now, I am sure you are all wondering if this is the pattern that will be featured in my sewing contest and the answer is "Yes". When I was busy sewing up samples I thought to myself ...Hmmmm....
"This little dirndl could be so many things ie. a princess, a witch, a medieval maiden, a favorite storybook character, etc. etc. Do you see where I am going with this???
Plus, the timing was perfect with Halloween just weeks away!
So, put your thinking cap on and let your imagination run wild.
Just wait till you see Abby's Costume!!!!
We had so much fun with it and I can't wait to show you!
Details will follow tomorrow for all the contest rules, prizes, etc.
This is going to be so much fun!!!!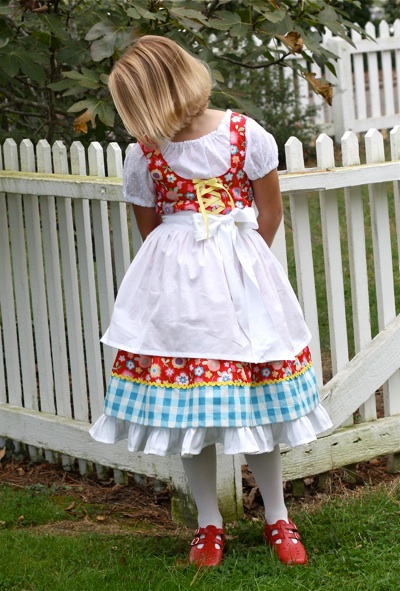 "Heidi" is available to purchase in downloadable format right now in my shop and the printed patterns will become available soon as well.
I can't wait to see what you do with this pattern!
Dawn